monday.com – One Software for Various Types of Businesses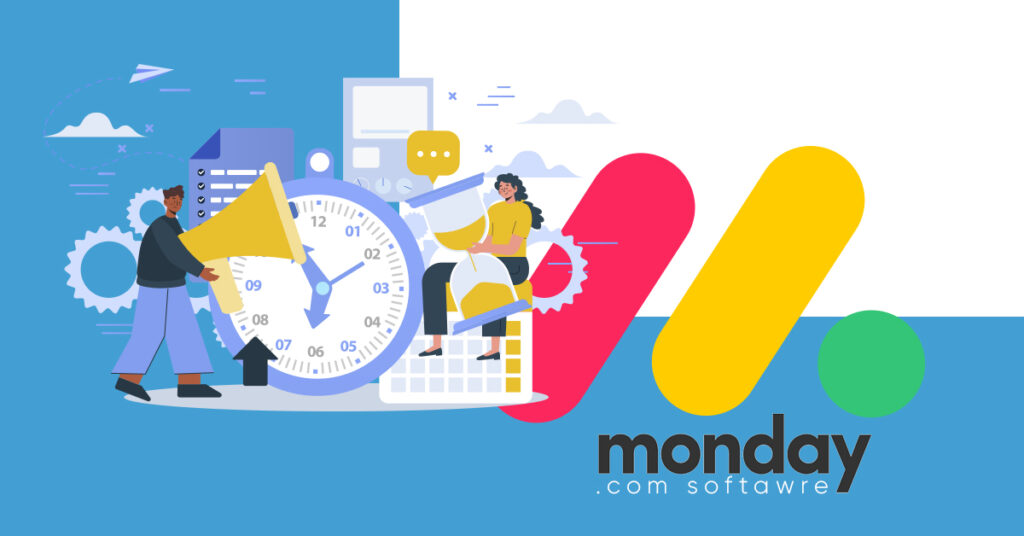 We know how important it is to get value visibility and collaboration from project management tools. Yet, none of them take this approach more seriously than monday.com software. The software provides ease of use, extraordinary transparency, and visual collaboration space. This platform works very well to help you manage your projects. In fact, many have mentioned that monday.com is the best software for various types of businesses. Why? Read this post completely!
Offers Flexibility
As an entrepreneur, you must have realized that projects differ greatly in type and complexity. In addition, different teams will have unique opportunities to perform project tasks. For this reason, project management software should be flexible enough to support operational needs.
The monday.com demo has shown how the software is definitely worth it. The platform offers high flexibility to allow you to configure the tools for your specific management style. This, of course, without sacrificing flexibility.
With Monday software, you can manage all types of projects and workflows involving multiple teams accurately. In addition, as a core agile project management solution, monday.com software is promoting Kanban board which is easy to customize and reacts as you use it.
The best part is that the software has columns tailored to your specific needs. You will be able to find columns for:
Status
Date
Text
Numbers
People
Ratings
Teams
And more
The presence of these various columns embodies the flexibility and customizability of monday.com.
Comes with Excellent Visibility
The best thing that stands out from the monday.com software demo is its visibility. In fact, this has become the top of the visual project management software category. The monday.com demo has presented how the software emphasizes visibility.  
We know that tracking individual tasks, schedules, and goals for each project can be a daunting task. To counter this, monday.com comes up with secondary features that are impressive and powerful. What are they?
Bright Color Coding
These color schemes allow you to visually organize your projects, view tasks, and track progress at a glance. 
What stage each project is in
What needs to be done
What deadline is approaching
In a nutshell, the visual color scheme provides a clear overview of the project. Eventually, this will keep everyone on the team in a loop.
A Great Board View
Monday software demo presents how the platform comes with a great board view and a layout reminiscent of an Excel spreadsheet. However, unlike Excel, the Board View in this software provides great functionality for grouping and retrieving project data.
You will find various board views such as calendar, timeline, file, kanban, chart, card view, and so on. These views provide easy-to-understand information. Hence, you will be able to see the big picture of each project.
Specifically, Monday software offers a timeline view which is the monday.com version of the Gantt chart. The view will enable you to visually manage team members along with their workload with extraordinary ease. Meanwhile, the charts' view will provide you with analytics about your project workflow and allow you to make informed decisions to boost productivity.  
When you combine the color scheme and the board's view together, you can create a visual and interactive workspace for project teams. This will make it easy to map out milestones and see who is working on what task and when. Meanwhile, the impressive views will inspire all your team members to take the necessary action to nail deadlines and improve productivity.
Provides an Intuitive Dashboard
Dashboards will always be a useful tool for project teams and managers. In the dashboard, you can streamline your project workflow. Eventually, the dashboard will let the project manager know what's happening on each board.
Many monday.com reviews have mentioned how the software comes with an intuitive dashboard that embodies the quality you need to drive your project. The dashboard will help you collect important information and displays it in one place.
This simply means that you will have a 360-degree view of visual indicators and team KPIs. Additionally, the dashboard in monday.com software will make it easy to track project budgets, progress, and determine the workload of team members.
Interestingly, you will be able to create a dashboard that contains multiple widgets and displays information from different boards. The best part, it will be easy to share your dashboard with your team members and remove it when your project is completed.
Helps You Collaborate
When working on a project at the enterprise level, some tasks might turn out to be overlap departmental or site boundaries. However, the advantage of this is the opportunity to work with a diverse team of professionals. Yet, recruiting all people and managing the dynamics of the project will always be an important challenge.
First, we know that it can be difficult for team members to know what is happening outside of their direct impact. Fortunately, monday software addresses these concerns quickly. With its robust collaboration and communication tools, you can easily collaborate with all team members. In particular, there will be board comments and tagging that allow the team members to communicate quickly. 
More importantly, monday.com also offers an update section that is reminiscent of a social media platform. This section will ensure that all communication and files about a specific project or task will be kept in context and a centralized place.
After all, Monday software was designed to be more of a collaboration tool than a project management software. Well, the software works well for both. But the collaboration aspect goes far beyond project management. This also means that once the project is on track, monday.com will become an integral part of the project team's way of collaboration.
The Cost of monday.com
Now let's discuss monday.com pricing plans. monday.com cost makes it simple and easy for any team to implement this platform in their projects.
The Basic plan starts at $8 per user monthly. The plan offers unlimited boards and more than 200 templates. To step up, you can get the Standard plan by paying $10 a month. This plan enables you to easily create a dashboard from five different boards.
Finally, monday.com cost also offers a Pro plan which is available for $16 per month. This plan, definitely, provides more support and unlimited guests. Another amazing plan you can get is an Enterprise plan with up to 50 boards to combine with your data.
So, which plan from monday.com software does you think will work best for your team?