Expert Advice on Finding a Good Used Engine For Your Vehicle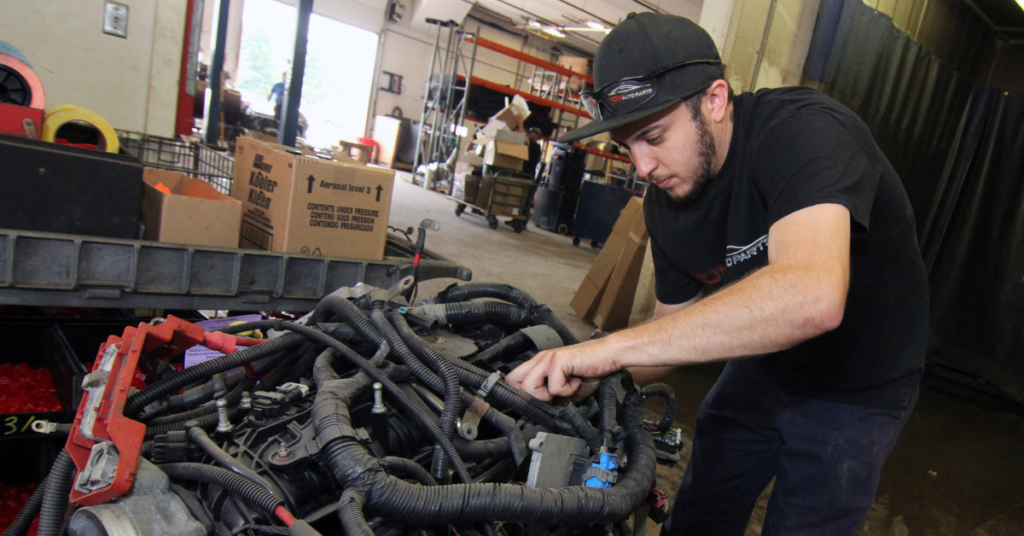 Almost 280 million vehicles are riding the nation's roadways at this point. They come in a vast array of makes, models, and ages. You could travel the interstate for hours without seeing two cars, trucks, vans, or SUVs that are exactly the same. Of course, one thing all vehicles have in common is the need for maintenance and repairs. In some cases, that includes replacing vital parts that have outlived their usefulness. 
Replacing a Vehicle's Engine
One of the most important parts of a vehicle is the engine. Without one, an automobile can't move or even run. With the engine being so important, it's also one of the most commonly replaced parts. In many cases, vehicle owners choose to find a good used engine as opposed to purchasing a new one. Used parts are generally less expensive than new ones, and those that are in optimal condition can be just as effective as their more-expensive, unused counterparts.
That being said, finding an engine that's in good shape isn't always a straightforward process. It takes a bit of knowledge and due caution. Keep the following factors in mind when looking for a used engine that'll give you years of use.
Individuals or Used Engine Dealers
One of the first factors to think about is whether to purchase a used engine from an individual or a dealer. Numerous websites connect people looking for automotive parts to those who have them to sell. Keep in mind, though, that people often experience issues when purchasing from private sellers. Dishonesty runs rampant these days, and unsuspecting engine buyers often fall victim to scams. 
On the other hand, certified used parts suppliers are typically held to certain industry standards. They're required to ensure their parts work properly before selling them. If they don't, they're obligated to replace them or provide refunds. Plenty can be said for warranties and the added assurance that comes with them. 
Consider the Mileage
Many people overlook the importance of mileage when buying used motors, but it's an important factor to consider. If you're planning to sell the vehicle after replacing its engine, consider purchasing an engine with mileage that's similar to that of the original. That'll help prevent significant odometer discrepancies that could reduce the value of the vehicle. Otherwise, it may be wise to purchase a motor with much lower mileage than the one you're replacing. After all, the lower the mileage, the more you're likely to get out of it. 
Check the Condition of the Engine
Checking the condition of the used engine in question is also essential. If it's still installed in a vehicle, check the oil. Oil that's black and incredibly thick is a sign of poor maintenance. Look for outward signs of damage as well. Those could include a dented oil pan, a cracked engine housing, or a seized crankshaft to name a few.
If possible, research the history of the vehicle the engine came from. There's no harm in purchasing a motor from a vehicle that has been in an accident, but one that has been in a serious front-end collision could have significant engine damage. When buying an engine from a wrecked vehicle, consider choosing one that suffered rear or side impact instead. 
Finding the Right Used Engine
Used engines can certainly save you a lot of money. The right one can prevent a great deal of grief as well. Choosing a used engine dealer as opposed to an individual seller is often recommended. Either way, be sure to check the engine for obvious signs of damage. Think about the mileage of the engine as well, and don't hesitate to conduct research on the vehicle it comes from. These tips can help you find a used engine that will serve you well for years to come.