Why is eRS the Best Time Management Application?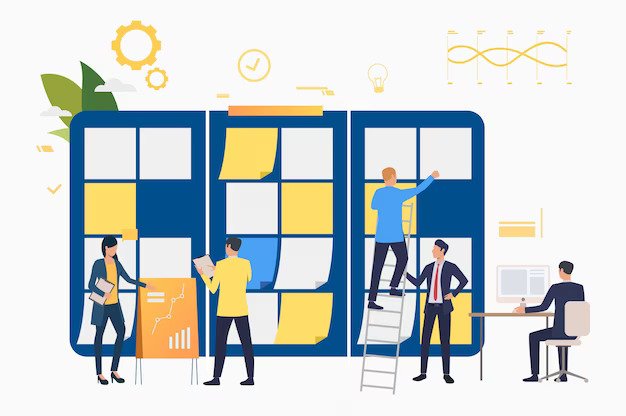 Smartphones have helped people become more organized and disciplined by providing time management apps and tools that can be used in both personal and professional settings.
When it comes to time management tools and apps, technology is a real asset. Certain apps can unquestionably help us organize our time, retain discipline, and stay focused.
These apps can make our lives easier, but their success depends on our perseverance and resolve. Installing time management applications but not using them is pointless. Even if you try to put them up, implementation is crucial.
Time is a resource, just like any other resource, for any business, and how well they use every minute of every day determines how successful they are. A time management app can help improve work habits, general performance, and procrastination. They will be more focused on their tasks if they do this, which will eventually cause them to pay less attention to outside distractions.
Our productivity and enthusiasm for work will increase if we actively plan and organize. No one can stop us once we figure out how. Better and more accurate timekeeping would encourage us to take on more chores than normal, encouraging us to work as efficiently as possible.
What is time management?
The technique of time management enables us to devote more of our attention to achieving our goals. In essence, it is the art of learning how to focus attention and effort on the things that are important. It teaches us how to evenly distribute the time we have to spend on each task we must do daily.
With the best timesheet software on our side, we can give each of our objectives a precise time and complete them quickly and more efficiently than previously. Planning also allows us to set aside time for our own interests and devote it to things we enjoy doing. 
Why is eRS known as the best time-tracking application?
eRS time tracking application helps boost the productivity
With the use of eRS, you can precisely monitor how your employees are using their time and make sure they are producing results. This tool keeps track of the entire amount of time your team spends working and gives you a breakdown of how much time was spent on various tasks, clients, and projects.
Features:
Automatic time tracking
eRS offers a very easy and effective method of keeping track of time. Every time employees begin working on an assignment, they must log in. They can identify the task they are working on, which is a component of the projects their bosses assign them.
As soon as users log in, eRS begins to track how much time they spend on each task. You can use these records to charge clients by the hour for work managed because eRS is second-accurate.
Timecards
With the help of the built-in timesheet management module, timecards record the real-time resources spent on tasks, projects, and non-project activities.
Multiple Options
The data can be manually entered by managers and staff, imported using CSV, automatically pre-filled with scheduling information or retrieved via an open REST API.
Color code identification
For simple identification and processing, the eRS resource management software displays draft, submitted, approved, and rejected entries in distinct colors.
Configurable setting
Due to its ability to change timesheet settings at the global, resource, and project levels, the eRS timesheet module is extremely adaptable and effective in many scenarios.
Approvals
As needed, specify automatic permission for some resources and manual approval for others. Because of its adaptability, the timesheet module can be used effectively by workers at various levels.
Workflow approval
Any level (resource, project, team, department, etc.) can have entrance, approval, and view privileges configured. Our timesheet application/module is suitable for enterprises of all shapes and sizes thanks to its flexible permissions.
Time tracking report
Any level, including resources, projects, teams, departments, and more, can be customized to control access, approval, and viewing privileges. Because of its extensive permission flexibility, our timesheet application/module is appropriate for businesses of various shapes and sizes.
Planned vs. Actual reporting
A detailed analysis that compares scheduled effort with actual effort at various levels identifies discrepancies and inefficiencies and highlights areas for improvement, such as Planned vs. Actual Utilization and Availability, which can provide insightful information. These reports offer useful information that can be used to close gaps and reduce resource waste.
Trust eRS time tracking application for your business success.
The advantages of time-tracking apps in terms of productivity, performance, and cost-savings are clear. Modern tracking technology, such as eRS, is flexible and easy to use. The structure, objectives, and priorities of the team will ultimately determine whether or not to implement enterprise time-tracking software. What's right for one person may not always be right for another, as is sometimes noted.
Pros:
Automatic time tracking.
Extremely rich features and accurate time management features.
Simple interface for efficient time management.
Analytics and reports.
Try a 14-day free trial and make an intelligent decision using the best time-tracking application.