What Internet Speed Do I Need for Streaming Services?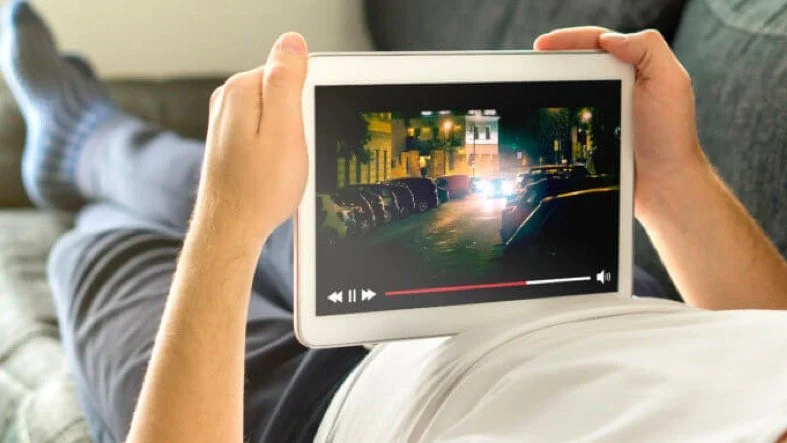 If your internet speed isn't up to scratch, you've got a one-way trip to Buffer City. Regardless of how high-tech your smart TV or gaming system may be, this is likely to occur.
First, think about what you want to use your internet connection for before deciding. Is Netflix more your thing, or are you more into Spotify? Do you prefer to watch a replay of a sporting event at your convenience, or do you want to watch it live?
Your responses to these questions will determine the speed you require. Consequently, the amount you'll pay for it.
We now have access to a wide variety of live episodes, programs, and movies owing to streaming services like Netflix, Hulu, and Amazon.com. Platforms like Twitch, which allow viewers to watch streamers' games in real-time, have become popular.
A faster internet connection is often required to get the most out of these services. If you want to have a high-quality watching experience, you'll need enough bandwidth and speed.
When It Comes to Live Streaming, How Fast Does Your Internet Need to Be?
Streaming live video over the internet can have a wide range of quality. It's possible to stream videos at a poor quality if you have a decent internet connection. In contrast, a high-speed connection may profoundly affect how you enjoy live streaming.
Streaming live video requires a relatively fast internet connection.
You'll need at least 3 to 6 Mbps if you wish to broadcast live video. There are a number of live streaming options available, but you'll likely have severe lag time. Moreover, pauses as your video attempts to load and a blurry picture on the screen with this speed.
Therefore, it is important to check with your internet service provider. See if there are any options available with quicker upload and download speeds.
Streaming Online Videos
In order to have a better viewing experience when watching live-streamed material, you need to have at least 25 Mbps of bandwidth. Streaming movies and TV shows at this speed mean you don't have to wait for them to load. You'll notice a sharper visual quality as well.
This speed is OK for occasional streaming, but it may not be ideal for individuals who plan to stream games and movies often and want to improve their video experience.
Live-Streaming Requires a High-Speed Internet Connection
A connection with a speed of at least 100 Mbps is recommended for live streaming. Streaming high-definition video and enjoying great visuals on your gaming devices usually is possible at this high a pace. Streaming 4K video across multiple devices is a breeze, with download speeds of 100 Mbps.
Consider fiber-optic internet service to enhance your video streaming capabilities even more. You can get up to 1000 Mbps with fiber optic. These services provide a unique internet experience. They offer symmetrical upload and unmatched download speeds.
Some Pointers for Getting the Most Out of Streaming
For the greatest possible live streaming experience, follow these guidelines.
For Live Streaming, Use Ethernet
Streaming through Wi-Fi is possible, but it may not be the ideal option. It's not uncommon for a Wi-Fi connection to have interruptions and buffers when trying to view a high-definition film or another data-intensive stream.
In these scenarios, you may use an ethernet connection to connect your device to your internet router or modem. With this connection, you will be able to stream your favorite video with more ease.
Watching A Live Broadcast, Close All Other Apps
When you're trying to stream video, the quality might be impacted by other things running in the background. For instance, other windows and programs. Due to the data consumption of these additional programs and services, your video stream may suffer.
As a result, closing any other open windows or streaming programs will help minimize the lag time for your films. As a result, video streaming may be given the attention it deserves.
Limit The Number of People Who Can Access Your Network
Many individuals or devices attempting to intra-connect to the same network simultaneously. This might cause your internet to run slowly. Numerous users streaming videos at the same time might strain the internet connection. The amount of data that each connected gadget consumes might slow down your internet connection.
Invest In New Equipment
A modem or router update may be in need if your high-speed internet connection is still experiencing buffering troubles after purchasing a new package. Get in touch with your internet service provider and inquire about getting a new device. It's an investment in your online life.
Test Internet Speed
A speed test may be helpful if your internet connection isn't up to par. To discover how quickly your device uploads, do the internet speed test to find out your Mbps upload speed. To help you better understand how fast your device can view videos online, it will also assess your download speed.
A ping may also monitor latency, which is the time it takes for information to travel from one network to another, inter-connection. The speed test will focus on Mbps in most circumstances, but you may change the settings to show Kbps. Each megabit contains 1,000 kilobytes.
A High-Speed Internet Subscription Is a Good Choice
If you watch a lot of HD content on streaming sites, you'll probably want a faster internet plan. You can watch movies without being concerned about what your neighbors are doing online if you upgrade to a more robust subscription. It also makes watching videos with a greater bitrate easier without experiencing any hiccups. You won't have to deal with any interruptions when watching 1080p films.
Conclusion
A few years ago, broadband networks would have sputtered and halted if confronted with today's customers' need for streaming services.
Only one person at a time can benefit from Netflix's and other streaming businesses' recommendation of a 5 Mbps internet connection for high-definition TV and movies. Streaming 4K content from Netflix and Amazon Prime Video will need a minimum of 18 Mbps. In order to watch in 4K, Netflix recommends a 25 Mbps connection, while Amazon says you'll need at least 15 Mbps.
At least 50 megabits per second (Mbps) is required for many households with numerous active streams.
Fortunately, network speeds are increasing.
Read more:
How to Modify Your PlayStation Username on the Web, PS4, and PS5