Top Brands With the Most Instagram Likes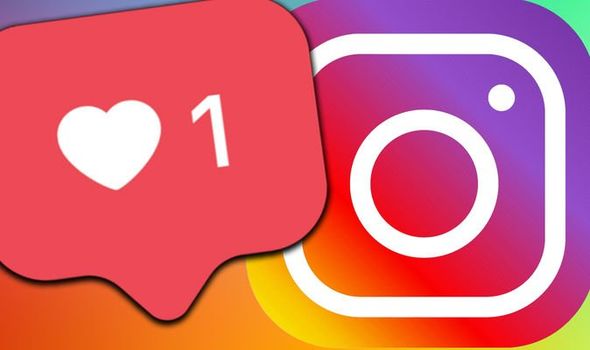 Social media has become an integral part of our daily lives, and for brands these days, it's more important than ever to be using social media to get their name out there. Whether you're a clothing brand looking to show off your latest designs or a food brand hoping to showcase your delicious recipes, there are so many different ways you can use Instagram – the most popular photo-sharing app in the world today – to build up your followers and get noticed by potential new customers.
Of course, simply posting photos on Instagram isn't going to guarantee success for your brand. In order to really get people interested in what you have to offer and drive traffic back to your website and sales channels, you need to use a few key strategies to make sure that your images are seen and shared by as many people as possible.
One of the first things you need to do is make sure you're using interesting, eye-catching content that showcases your brand in the best light. To really show off what you have to offer, try posting photos of products or services being used or enjoyed by real people. The more attractive and engaging the photos, the more likely they are to get more Instagram likes in comparison to other posts.
This can be a lot more effective than simply showing the product itself – after all, when was the last time you bought something just because it looked nice? By adding a human element to your photos, you give your audience someone they can connect with and start developing an emotional attachment to your brand.
To learn more about the top brands on Instagram today, continue reading through the full article below.
How Brands Get More Likes on Instagram
Getting more likes on Instagram is an important part of building a brand and generating awareness. There are many ways to increase the number of likes you receive on your posts. However, you should keep in mind that not all strategies will work for you.
A simple way to increase your Instagram likes is to tag your friends. This creates a sense of community around your brand and helps you to gain followers. When you tag other users, they will be notified, and their friends will check out your profile.
You can also tag other users to ask for their opinion or feedback. This gives your followers a chance to participate in the content and gives you a chance to see what type of content is popular.
Coca-Cola on Instagram
Whether it's the Coca-Cola empire of Atlanta or the South Korean equivalent in Seoul, the beverage industry has its hands in the cookie dough, but one thing remains consistent. The aforementioned soda is available in over 200 countries and territories worldwide. Despite the competition, Coke's latest incarnation has managed to stay the course, and is on the path to becoming the most popular beverage in the world. This is in part due to its ability to produce a wide variety of beverages from the traditional to the unconventional. Its best known product is the soda, but the beverage giant also makes tea, coffee, and sports drinks. Its bottled water offerings are also among the best in the business.
The beverage manufacturer has recently rolled out a couple million personalized bottle designs to boot. Its packaging isn't as uniform across the globe as its soda offerings.
Nike on Instagram
Founded by Bill Bowerman and Phil Knight, Nike is an athletic footwear brand with millions of followers on Instagram. Nike uses sneakers to encourage an active lifestyle. They use the hashtag #justdoit to encourage fans to share their own motivational images.
Nike uses hashtags to increase the reach of their posts. The company also uses its own hashtags and uses other hashtags used by users. They are also known to create communities with their athletes and followers.
Nike has also been known to use long-frame video highlights to share their products. They also created an IGTV "docu-series" starting in September. These videos feature Nike ambassadors, who share their motivational messages. They are also known to create hashtags, which fans can use to tag Nike products.
The company uses its own hashtags, such as #justdoit, as well as those used by the community. They also use captions to enhance the visual. For instance, Nike posted a photograph of a local playing a popular beach sport, Picigin, in Croatia. The picture received 190,000 hearts.
Walmart on Instagram
During the fall, Walmart tested a social media program that turned employees into small-scale influencers. It's called the Walmart Spotlight program. It's expected to expand to 1.5 million U.S. associates and will include question prompts and timed events.
The program was designed to show employees what a typical day looks like at Walmart. The company recently teamed up with action figure brand Funko. Its most recent holiday campaign included an employee-created holiday song and dance.
The program is not yet available to hourly employees. However, it's expected to expand in the coming years. The program will offer rewards, such as a $1,000 prize for the best hoverboard video. It also will feature a platform to promote Walmart's new Walmart+ loyalty program.
The Walmart Spotlight program is the outgrowth of Walmart's My Local Social program. The program recruits top-performing My Local Social ambassadors to join the program. Once they join, they'll be able to choose from tens of thousands of Walmart products. They'll be able to post about the Walmart brand on social media and receive a commission for sales made with the influencer's link.
The Top Companies to Follow on Instagram
Using Instagram to grow your brand is a good way to engage your followers and educate them about your products and services. It also helps you build brand loyalty. Instagram is a social platform that is known for its visual format. It allows you to showcase your products through images and videos. You can also use Instagram to drive traffic to your website or blog.
Many companies use links in their bios to send followers to their website or blog. Some businesses even use them to send followers to campaigns and webinars. It's important to remember that Instagram will only allow one link in your bio, so you should make sure that it's the one that you want people to click on.
One of the top companies to follow on Instagram is Disney. They have plenty of visual content, such as theme parks and historical photos. They also have an Instagram feed filled with portraits of people, landscapes, and animals.