Taking E-commerce Customer Experience to the Next Level: 7 Tips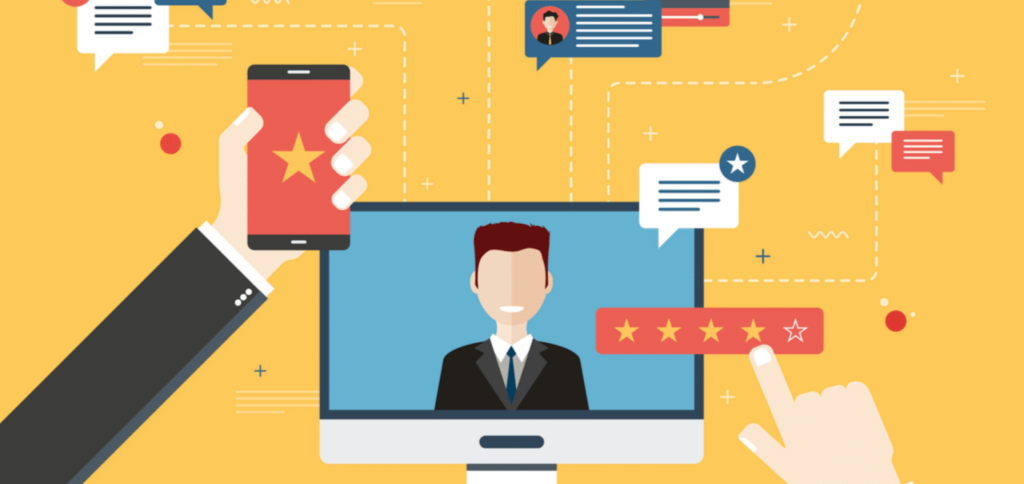 While the basics of running a successful brick-and-mortar store apply to the online space, there are a few differences that you have to take into account. Let's take a look at 7 ideas from the top eCommerce development companies that build fully functional online stores that engage and convert visitors that can be implemented to take the E-commerce customer experience to the next level. They are guaranteed to work whether you run a big or a small store, and can benefit new and seasoned entrepreneurs alike.
1. Make Customer Satisfaction Your Top Priority
Most entrepreneurs make the mistake of chasing after new potential buyers instead of focusing on repeat customers. According to experts, improving your retention rate by a measly 5% can lead to a quarter increase in overall profits.
IMPORTANT:
Implementing a loyalty program, incentivizing feedback and showing genuine appreciation to your customers are great ways to turn one-time buyers into repeat customers.
Customer Satisfaction Tips
Send follow-up emails with loyalty points, coupons and discounts that can be used later.
Send a digital thank-you note, or a gift card after a large purchase.
Implement a milestone policy (number of items, money spent, etc.) and give out rewards, and prizes.
Implement a referral policy for frequent and hyper-social buyers, especially bloggers and influencers.
Don't forget to provide bonuses both to customers who make referrals and buyers they invite.
Reward your most loyal customers with tokens of appreciation like mugs, t-shirts and similar merchandise.
Set up a product suggestion hotline, incentivize buyers to write reviews or make unboxing videos of your products.
2. Use Pattern Breaks to Exceed Expectations
Most customers have buying habits and routines they have developed browsing through dozens of online stores. You can spice up their customer journey by breaking up the familiar pattern with a pleasant surprise. For example, move the mention of the free shipping option from your first page to the checkout page. It will feel more like a reward rather than something to be expected.
Another opportunity for a positive pattern break is to tweak your 'abandoned cart' message. On average, 70% of the potential buyers abandon items in their carts. Most shops just bombard them with "we miss you" texts trying to squeeze out a few sales. Offer a free gift, discount or another incentive to make them finish the purchase, and see your conversion rates go up.
3. Organize a Brand Community
Some people just want to belong. Don't deny your fans the opportunity to become advocates for your brand. Cultivating a healthy, vibrant community leads to better customer outreach. If you firmly stand behind the values of your brand and want to make your industry a better place, share your journey with others.
IMPORTANT:
Communities are great places to discuss ideas, run product tests, do pre-launches, or gather feedback about new website features. Social media, messengers and e-mail are the main tools to build a successful community.
4. Become a Social Media Pro
Meet your customers halfway on social media. Engage with their posts on popular social media platforms, addressing both positives and negatives. Social media is a great place to develop your unique brand voice. In general, you should be proactive, down-to-earth and relatable. Don't use an edgy sense of humor if it doesn't fit your brand, not everything has to sound like a Marvel movie. Perhaps you should contact professional social media promotion experts to minimize risks and maximize results.
5. Have an Inbound Content Strategy
Instead of clubbing your customers over the head with ads, develop an inbound marketing strategy. Create engaging, entertaining content that matches user intent and provides value. Blog posts, videos, infographics, podcasts should show your clients how to use the products to solve their problems and achieve goals. Use a content calendar to plan your posts ahead.
IMPORTANT:
Well-crafted content improves customer satisfaction and trust over time. It is also an excellent source of website traffic.
6. Expand Your Presence Across Multiple Channels
Make sure that there are multiple ways to get in touch with your sales reps and customer support team. You can use chat-bots, business pages on platforms like Facebook and Twitter, YouTube communities or niche forums. Chat-bots can work with several messengers and social media platforms at the same time. Use them to provide answers to frequently asked questions, and offer product suggestions.
7. Make It Personal
"One-size-fits-all approach" can become a recipe for disaster. Customers expect a personalized experience that reflects their wants and needs. Use data analytics and recommendation engines to build a precise customer profile, based on their shopping behavior, location and interests.
Conclusion
Improving customer experience is the best way to drive up conversion rates and build trust with your audience. E-commerce store owners have to keep up with the latest industry standards to stay ahead of their competition. Every online store needs to review its customer service policy from time to time to make sure they meet the ever-changing needs of their buyers.