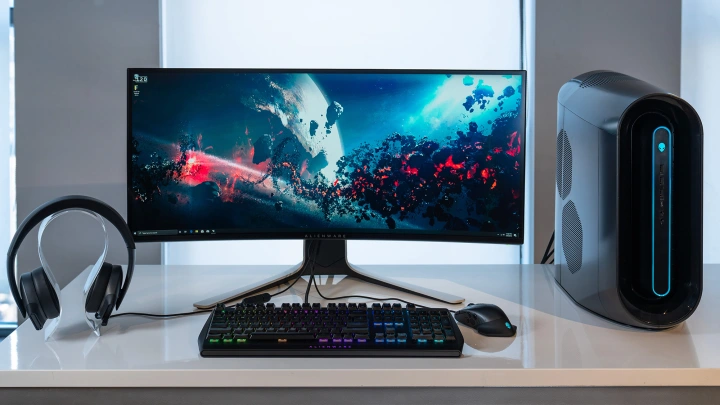 The results of Steam's monthly hardware survey are in, and they suggest a growing tide for Windows 11. Despite the fact that the majority of PCs are still running previous versions of Windows, over 20% of users have upgrade to Windows 11.
According to the poll, 19.66 percent of customers are now using Windows 11, a 2.22 percent rise over last month. That may appear to be a minor adjustment, but the number of Windows 11 users on Steam has nearly doubled since the beginning of the year. Only 10.55 percent of users had updated to the new OS as of December.
It appears that the majority of those customers did not come from Windows 10. Windows 10 decreased 0.97 % between March and April, while Windows 7 declined 1.25 %. This comes after the older OS gained some traction at the start of the year, rising to 4.29 percent in March.
Following a difficult launch due to a lack of messaging from Microsoft & higher system requirements, Windows 11 has gradually gained traction. TPM was a part of the problem, and it is still creating some troubles on custom-built PCs that have been updated to Windows 11.
This month, Linux gained ground, accounting for 1.14 percent of all Steam users. That's not a large proportion, but it's the highest the open-source OS has ever had. It's hardly surprising, given that Valve's Proton software for Linux has enjoyed a surge in popularity with the advent of the Steam Deck.
Aside from the OS fight, the hardware study found a return to quad-core CPUs on desktops. Six-core CPUs surpassed quad-core processors for the first time last month. However, it appears that most consumers upgraded to one of the finest gaming CPUs rather than downgrading. Six-core CPUs lost 1.16 percent of their market share, while quad-core CPUs gained only 0.21 %.
The release of the AMD Ryzen 7 5800X3D may have contributed to the shift, since eight-core CPUs witnessed a % gain this month. Furthermore, AMD reclaimed 0.9 percent of the market share from Intel, which had a tremendous increase in representation with the release of 12th-generation Alder Lake CPUs.
Multiple AMD RX 6000 cards have finally appeared on the graphics card rankings. The RX 6900 XT, RX 6600 XT, & RX 6600 now have some data, but just 0.6 % survey. Prior to this point, these cards had not shown in the survey at all, indicating players' predilection for Nvidia this generation.
The arrival of AMD's RDNA 2-based GPUs proved insufficient to dethrone the Nvidia GTX 1060 as Steam's most popular GPU. It has held the top spot for years, despite losing some popularity (1.03 %) this month. In terms of what will replace it, the GTX 1650 is gaining traction, increasing its overall GPU share by 0.4 percent.
On the first Monday of each month, Steam publishes its hardware survey for the preceding month. Instead of obtaining data indiscriminately, Valve invites a random sample of users to participate, which you can decline if requested.