Enhance Your Productivity with These iPhone Features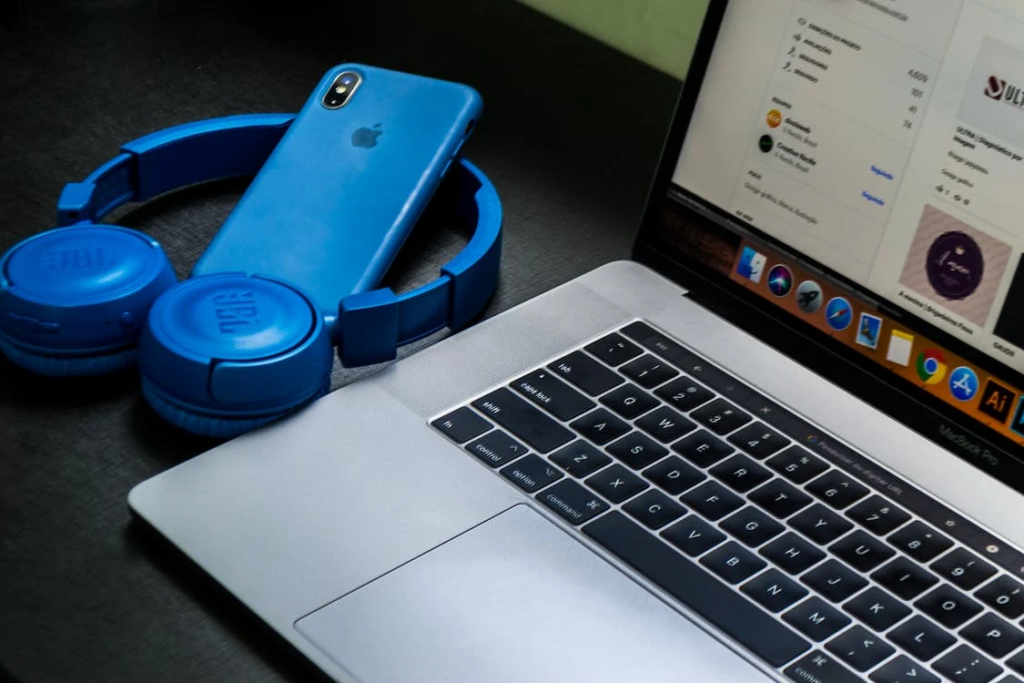 The iPhone by Apple features an operating system with multiple layers. At first glance, it may appear user-friendly. However, upon closer examination, you'll discover a plethora of cool iPhone settings and features that can enhance your productivity. Instead of spending countless hours exploring iOS settings, we'll provide you with all the essential information right here.
iPhone Tips to Improve Your Productivity
#1 Turn on Do Not Disturb
Did you know that your iPhone has this cool feature called Focus? It's kind of like Do Not Disturb, but better. Basically, you can use it to keep pesky notifications at bay when you need to buckle down and get some work or studying done.
The best part is that you can customize different Focus modes throughout your day. You can even schedule and automate them so your iPhone knows exactly when you want to be left alone.
Here's a step-by-step guide on how to set up a Focus mode on your iPhone:
Open the Settings app.
select focus.
Tap the plus (+) button in the top right corner of your screen.
Choose the type of Focus mode you want to create.
Pick the people from whom you want to receive notifications, then tap Allow.
Select which apps are allowed to give you notifications and tap Allow.
Finally, tap Done.
#2 Set Communication Limits
You have the power to control your app usage time and set communication limits to avoid distractions when you need to concentrate. Here's what you need to do: 
Open your device's Settings. 
Tap on Screen Time. 
Select Communication Limits. 
Choose either During Screen Time and pick between Contacts Only, Contacts & Groups with at Least One Contact or Everyone. 
Choose During Downtime and select between Specific Contacts or Everyone. If you choose Specific Contacts, you can then select the contacts you want. 
The Communication Limits will apply to Phone, FaceTime, Messages, and iCloud contacts.
#3 Record Phone Call
It should be noted here that the iPhone does not have a record phone call function by default. Although there is nothing difficult in the technical implementation of this technology for Apple, they are worried about the legitimacy of using the feature. In order to protect themselves from lawsuits against them on stupid accusations, they simply do not add such an opportunity. However, you can download Call Recorder for free and get the ability to record calls. The Call Recorder for iPhone app can save high-resolution call recordings and manage them conveniently.
#4 Undo an error with three fingers
I don't think anyone really enjoyed Apple's "Shake to Undo" gesture for correcting mistakes. It felt a bit silly and disrupted concentration. Nowadays, when you make an error while typing a document or email, you have a couple of options: – Swipe three fingers to the left, and a small "Undo" option pops up at the top of the screen. – Simply tap the screen with three fingers, and a menu with the "Undo" option appears at the top of your display. Personally, I find the three-finger swipe to be the most dependable.
#5 Set Time Limits for Apps
Many of us undoubtedly spend more time than we should on apps and games. Sure, watching TikTok videos can be enjoyable, but it's also time-consuming. Thankfully, your iPhone offers a neat feature that allows you to set time limits for specific apps, helping you avoid wasting time when you need to focus on work. To set time limits for apps, just follow these steps: 
Open Settings. 
Select Screen Time. 
Tap on App Limits. 
Choose the category you desire. 
Select the app or game you want to limit. You can even tap on the category again to select all games or apps. 
Tap Next. 
Choose the desired time limit. You can also customize specific days if you wish to have a larger time limit. 
Tap Add once you're done. 
Repeat this process for other apps and games you want to limit. Setting an app limit will apply across all your Apple devices using the same Apple ID.
#6 Use Universal Clipboard
The Universal Clipboard feature allows you to easily copy text or photos from your iPhone and paste them directly on your Mac or iPad, and vice versa. The shared clipboard remains active for two minutes, ensuring that it doesn't interfere with your local clipboard. To use this feature, start by enabling Wi-Fi and Bluetooth on both your iPhone and your other Apple device. Make sure that you're using the same Apple ID on both devices and that you have Handoff enabled, as we previously demonstrated.
Conclusion
Your iPhone is packed with features and functionality that can help you be more productive. If you find it challenging to stay focused at work, these productivity tips will greatly aid you in maximizing your iPhone's potential. They will enable you to develop better habits and enhance your overall productivity.