Coffee Packaging Trends To Implement During the Holidays 2022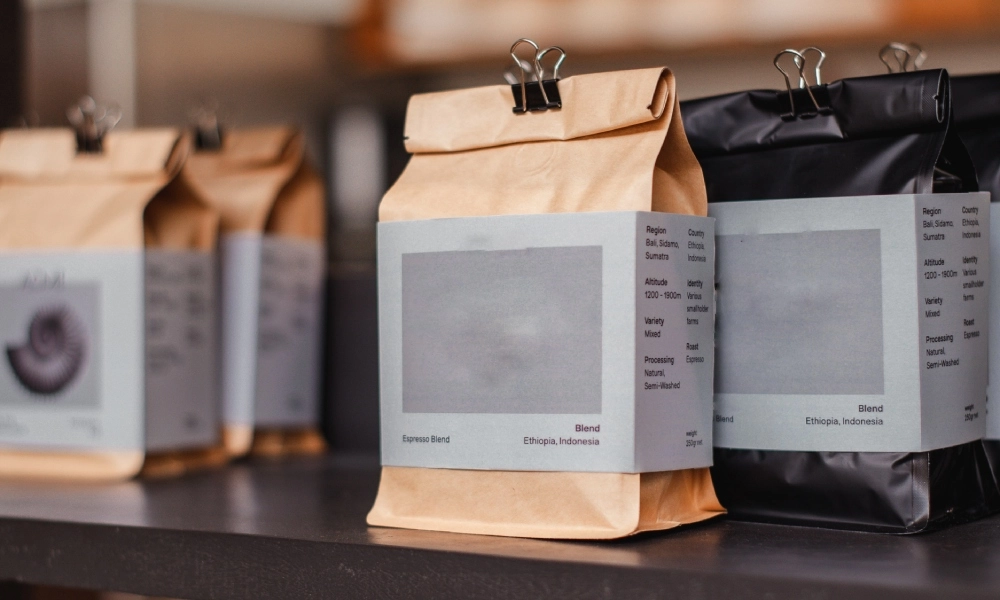 Coffee is the number one beverage in America and also serves as a relationship builder. The noble brew strengthens bonds among friends, family and coworkers, especially during the holiday season. Consumer attitudes toward coffee brands often reflect an individual's values, vision and lifestyle. Accordingly, an effective approach to coffee packaging and branding often rests on a distinctive styling that runs counter to a mass-produced commodity. Food delivery as a whole has become an integral part of the whole food and beverage industry since even before the lockdown days of covid-19, making Food Packaging a necessary service. Designing custom coffee packaging that reflects what makes both your brand and your consumers unique can play a role in your holiday packaging design.
Festive Colors and Imagery
Holiday imagery will most likely appear in your seasonal coffee packaging design, but you can also incorporate some of the basic elements of what connects your consumers to your brand. Coffee packaging color schemes based on red and green will evoke the festive holiday mindset, but you can also include imagery that revolves around your consumers' unique and brand-oriented values. Instead of focusing primarily on reindeers and gift-wrapped presents, consider including imagery that illustrates the lifestyles and recreational pursuits your consumers embrace.
Custom printed stand up pouches offer an opportunity to attract and engage shoppers' attention on retailers' shelves. Digitally printed packaging's photo-quality graphics can represent seasonal best wishes for Christmas, Hanukah, Kwanza and other holidays. Because modern digital printing allows for smaller runs without incurring large-run costs, you can diversify your seasonal product collection without overtaxing your packaging budget.
Leaning In on Nostalgia
Consumer research studies have shown that branding and packaging strategies based on positive nostalgic feelings build product preferences and customer loyalty. A study also showed that overdoing it can lessen the attraction. Holiday packaging, however, presents an opportunity to evoke a positive nostalgic response during the appropriate time of year that can then "change gears" when the season ends — before the nostalgia factor becomes overstated.
Designing a branding and packaging strategy based on consumer nostalgia requires an understanding of your target market and its members' cultural backgrounds. Close to 50% of individuals involved in studies admitted to reminiscing about positive past experiences often. As many as 90% admit they think about the past fondly at least sometimes.
The Gen Z and Millennial generations represent demographic groups that are often targeted in nostalgic marketing strategies. Making up about 40% of the world's population, these two groups also possess a considerable degree of spending power.
Single-Serving Packaging Compliments the Holiday Season
Because of the increase in traveling during the holiday season, single-serving packaging fits in nicely with on-the-go routines. In addition to meeting the needs of travelers, restaurants and hotels, single-serving coffee items are a great stocking-stuffer choice.
Stick pack packaging reflects an ideal way to market single-serving items such as one-cup on-the-go coffee. The flexibility of digital printing allows for coordinated seasonal branding with the full-size product version. Stick packs are also an excellent way to provide samples of a new product.
The combined benefits of flexible product packaging and digital printing provide small- and medium-sized coffee companies with a wide range of options for both the holidays and new product launches. Contact an expert packing supplier to learn what options are the best fit for your brand.